Our National Dress is Honestly too Iconic!
Kurta Shalwar is one exclusive tool for boys to impress girls. No matter how much western outfits have inculcated in our society, the charm and class of Kurta Shalwar will never cease to end. Dressing well is important to impress opposite gender. Like it or not, appearance does matter otherwise you wouldn't be reading this.
To help you rock that Kurta Shalwar this Eid, here we are presenting a list of mistakes you guys do that result in girls going "ewwww".
Not rolling your sleeves up
Bear in mind that kurtas don't look good when you don't roll your sleeves up. Isn't that obvious? Kurtas with sleeves adequately folded are enough for a girl to drool over you.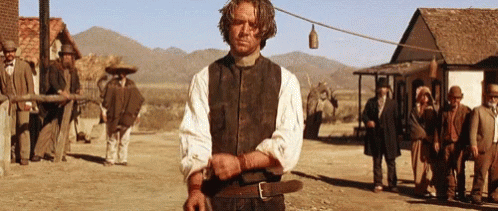 Credits: Tenor
Wearing loose Kurtas
Do not wear loose kurtas, please. Are you giving an impression of a parachute person or what? Loose sirf trousers hotay hain, sae?
Having an ugly haircut
Are you really that busy to get a fine and classy haircut? Don't you want to impress girls? Also, having a center part haircut is just an open invitation to being disliked. This is a universal rule for men's fashion.
Baal katwao, jungle wese hi bohot hain yahan.
Wearing light colors
Regardless of the season, always wear dark colors like black or blue. Even though currently the fashion industry is high on colors, this is not the case with Kurta Shalwar. Girls are crazy for boys wearing black kurtas, believe me. Be dressed in black, roam around in a bazaar and thank us later for all the eye compliments you will get.
Black pehno, green tou darakht bhi hotay hain.
Having a rough beard
Believe it or not, beard alone can win you a girl. Boys with finely trimmed and styled beards are what girls look for now.
Kyun ke, beard sexy hoti hai yaar.
Fancy Kurtas
Come on! Who wears fancy and over embroidered kurtas now? Are you a girl or what?
Show some class and wear plain kurtas. Always remember, simpler is better.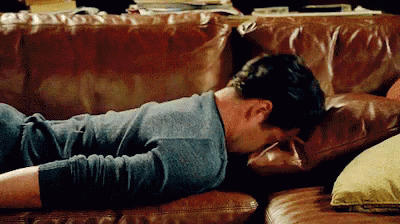 Wearing skeleton tight Kurtas
When you're skinny af and roam around wearing a Kurta too fitted that it stops your circulation and looks simply unappealing too.
You surely don't want to end up looking like this.
Revealing chest hair
It's okay to have chest hair but it is completely embarrassing to spoil our eyes with your asset. No girl likes a guy with his chest hair appearing out of his kurta. Just wear a goddamn vest and save yourself from all the embarrassment. This is a crime which is committed all too often in Pakistani men's fashion. 
Kuch bhi bano, Anil Kapoor nahi ban'na.
Wearing Black Shalwar with every effing Kurta
What is the signature color for shalwar? White, safaid, whatever you call that. Still, some boys go for black shalwar with blue, green and orange kurtas. Seriously? Stop doing that!
Kaali shalwar naa paa, saadi farmaish te.
Not wearing cologne
Do you smell of rose flower?  Iss garmi me perfume naa laga ke humari zindagi azaab me kyun daaltay ho? Enough said?
Going watchless
Girls have jewellery while boys have a better choice; a wristwatch. Please let me doubt your manhood if you don't wear a watch. Elegance and sheer class comes from a branded watch and you must have one.
Source: memecreatorapp.com
Wearing wrong shoes
The type and color of shoes you choose to pair up with your kurta shalwar matter a lot. Although slippers look cool but they are not fit for formal occasions. Always go for loafers or desi sandals to look classy. Just by the way, peshawari chappal is a win win item.
Because it matters!
Lacking that essential confidence
When you've taken care of all things, what still remains is maintaining an impressive personality. Own your outfit and show some swag for real.
Before you even think of doubting this list's credibility, it was approved by girls like Mahira Khan and Momina Mustehsan, and I am not kidding.
So guys, I beg you! You are doing no one a favor if you wear a Kurta Shalwar without following these tips. Let's see those forearms clad with watches and a nicely fitted Kurta along with a fresh haircut!